London-Based Skim Technologies Partners with Breast Cancer Care on Development of the BECCA App, to Support Those Affected by Breast Cancer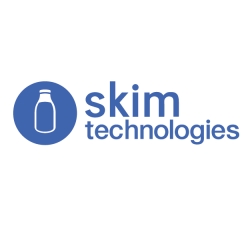 London, United Kingdom, May 22, 2018 –(PR.com)– Skim Technologies – a young British tech start-up based in London – and Breast Cancer Care – a specialist charity in the UK providing care, support and information to anyone affected by breast cancer – today announce their partnership in developing BECCA, the Breast Cancer Care app.
The Big Lottery funded app, currently available for iPhone and Android phones, gives you information, support and inspiration to help you move beyond breast cancer, presented on easy-to-use flashcards.
The charity has teamed up with Skim Technologies who are providing the underpinning technology that automatically generate these flashcards saving Breast Cancer Care valuable human resources and delivering much-needed information to those affected by breast cancer.
Skim Technologies employs the use of its two API's; the Triggers API that automatically detects latest articles and blog posts relevant to breast cancer, and the Skim API, that uses Natural Language Processing to generate summaries of the information to present as flashcards in the app.
The ongoing three year project will see further personalisation in the app using Skim Technologies proprietary Machine Learning and Natural Language Processing algorithms, providing continued cost savings and efficiencies for the charity.
Skim Technologies Co-Founder, Lloyd Jennings said: "The app has been a great success so far, and we are thrilled that our technology, and the shared vision of Breast Cancer Care's use of it, can open up so much potential within healthcare. We care enormously about applying Machine Learning to great causes, and this is one of them."
Kristina Barrick, Digital Innovation Manager at Breast Cancer Care, said: "For BECCA's users, the value of the product is in its content. It's really exciting the app will benefit from Skim Technologies innovative API's, enabling us to create engaging and relevant content more efficiently and effectively.
"By enhancing and expanding the selection of content in BECCA, Breast Cancer Care can ensure the most diverse and up-to-date information on breast cancer is available to our users. Skim's algorithms will respond to their cues and deliver tailored content while diverting irrelevant information.
"BECCA has been downloaded by thousands of women with breast cancer in the UK and across the world. Breast Cancer Care was awarded a generous grant of £655,000 by the Big Lottery Fund in December 2017 to support the next two phases of development."
For more information about Skim Technologies and the BECCA app visit:
https://skimtechnologies.com/
https://itunes.apple.com/gb/app/becca-breast-cancer-care-app/id1228082090?mt=8
About Skim Technologies
Skim Technologies is a DSaaS company that specialises in Machine Learning and Natural Language Processing for the discovery, understanding and use of unstructured data within business applications ranging from Healthcare to Financial Services.
Founded by two young British tech entrepreneurs – Jack Hampson and Lloyd Jennings – Skim Technologies offers two API's. Triggers API can filter any type of unstructured data source, and extract meaning and automate responses based on a desired output, whilst the Skim API can structure data in a way that makes it possible for machines to understand the usefulness of a piece of information, fundamental to AI products.
The company offers these APIs together with their Data Science expertise in providing complete AI solutions to organisations looking to unlock opportunities from unstructured data.
Contact Information:
Skim It Ltd
Jack Hampson
+44 02071297497
Contact via Email
skimtechnologies.com
Read the full story here: https://www.pr.com/press-release/754507
Press Release Distributed by PR.com